prim© is a tool to help decision making
prim© takes a situational and operational approach. It does not postulate an idealisation of the exercise of power, neither does it promote a certain practice above others. It sets out to describe what is – not more not less.
prim© is unique
There is no equivalent to prim© on the market. It permits a dynamic and global approach to a group of individuals that cannot be achieved by using individual psychometric assessments.
Based on theories of power and mathematical theories of networks, prim© uses a powerful algorithm which considers 14 dimensions of power.
Individual
Personality
Management skills
Expertise
Organisational processes
Performance
Informal information
Credibility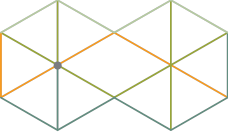 Organisational
Hierarchy
Decision-making bodies
Size and role of the unit
Sanctions and rewards
Formal information
Organisational network
Seniority